OUR LIBRARY
Our library is open every day. Our school's teacher-librarians are Mrs Sale (Monday - Wednesday) and Mrs Wedgwood (Wednesday - Friday), assisted by Mrs Munro, Library Assistant and Mrs Dunn, Book Club volunteer.
 OUR FANTASTIC LIBRARY MONITORS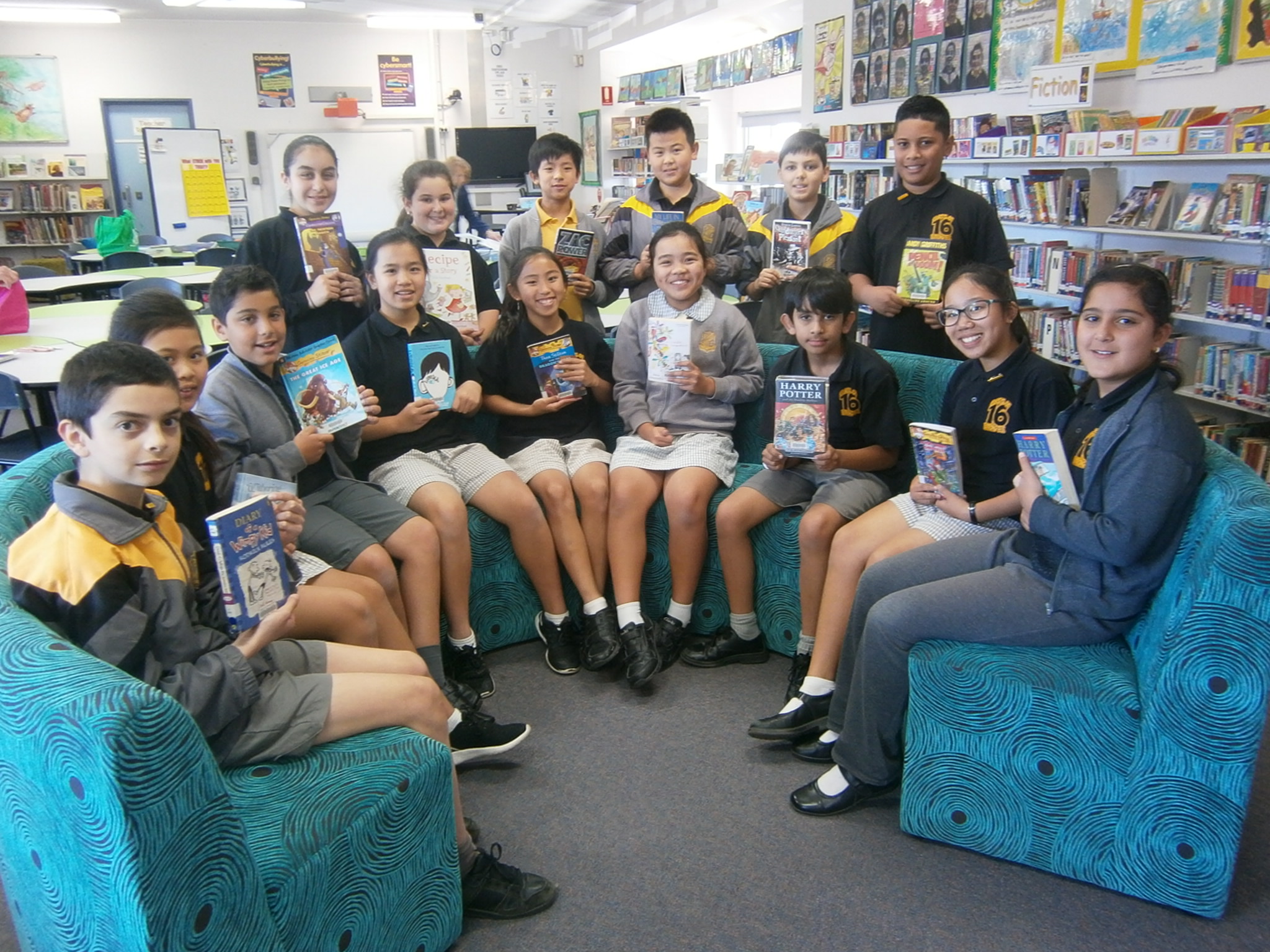 These hard working students help out at lunch time, shelving,  
  distributing games and loaning books. 
BOOK WEEK 2016
Australia : Story Country
Book Week was celebrated at Birrong with a poetry competition, a Book Fair and some fabulous displays of student work. 
The library was also visited by a different storyteller each day.
OLIVER HAS COME TO BIRRONG!
2016 has seen the library system upgraded from OASIS to OLIVER.
From home, students can view their loans and their loan history, reserve books or submit a book review.
Just log in to the DEC website's home page and navigate to Oliver Library in Kidspace.
.